ABOUT Omi Gems Collection
Learn about the brand
Not only do we have a fine collection of classic gemstones, we also have an ever expanding inventory of extraordinary gemstones - such as alexandrite, Paraiba tourmaline, and padparadscha sapphire.
Most of all, we have a passion for what we do! We wouldn't travel to the corners of the world and examine every stone if we didn't.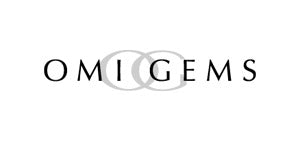 Shop All Omi Gems Collection
SHOP Omi Gems Collection
JEWELER'S TOUCH IS AN AUTHORIZED OMI GEMS RETAILER
Come in to try on anything from the Omi Gems collection.
MAKE AN APPOINTMENT