ENDLESS PERMANENT BRACELETS
WHAT ARE PERMANENT BRACELETS?
Endless Permanent Bracelets represent a growing trend for people who want a piece of jewelry that stays on forever. They can easily last a lifetime. If you want a bracelet that ever comes off and represents a significant event or relationship, here's a detailed look at the phenomenon and where to get permanent bracelets near you.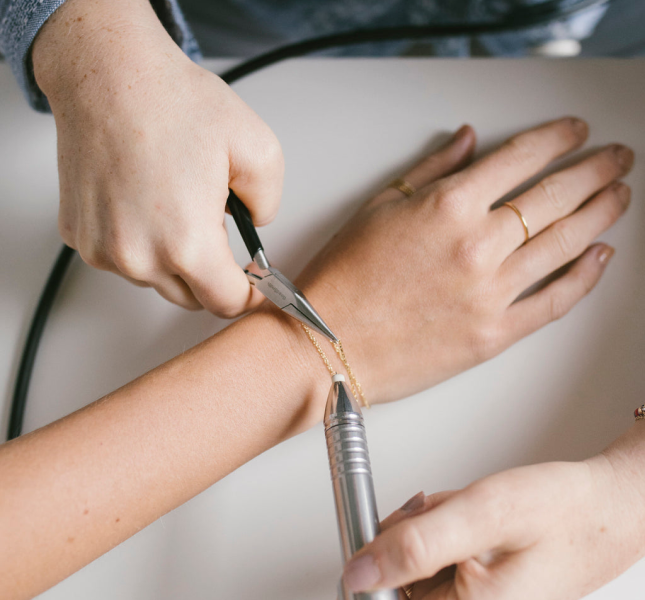 HOW DO PERMANENT BRACELETS WORK?
The bracelet is fused together by permanently bonding the ends, using a small welding device. This takes just a few minutes and is totally safe and painless. Heat is applied to a small area and only to the metal. You'll see just a few tiny flashes of light.

This is done during an appointment with a jeweler (many jewelers will do this for individuals or groups of people). There is no clasp so you cannot take the bracelet off once the welding is complete. The process is often used for 14K gold or sterling silver.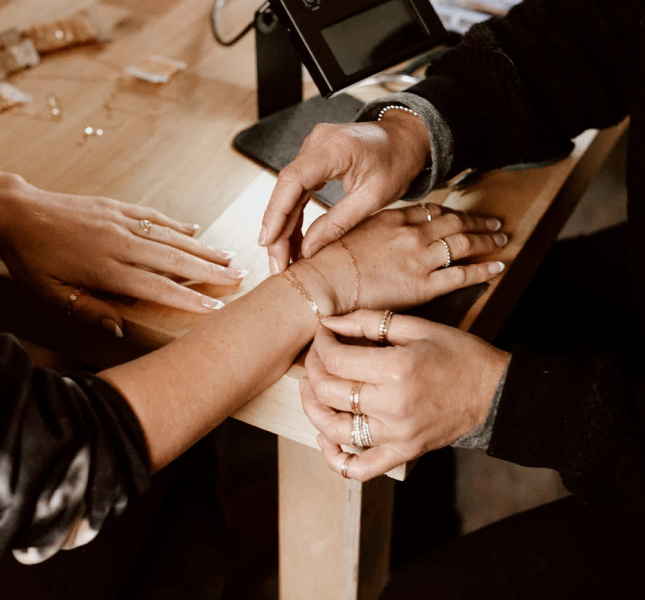 WHAT ARE PERMANENT BRACELETS USED FOR?
At Jeweler's Touch, we find customers who request permanent bracelets for many reasons. Some people pick them just for fun; others find deeper meaning in them. It's common to see clients who want permanent couple bracelets to represent their relationship, partnership, or marriage. Permanent friendship bracelets are common as well. In either case, partners or friends may choose unique choices or select matching permanent bracelets, which Our jewelers and gemologists can help with.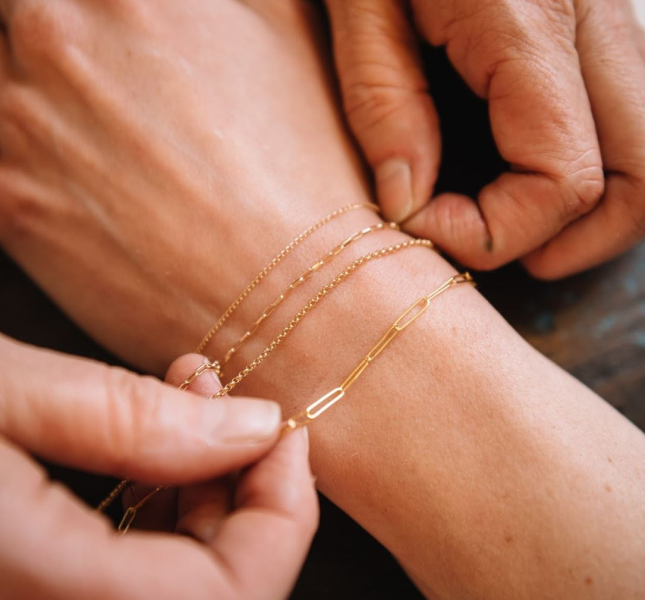 HOW MUCH DO
PERMANENT BRACELETS
COST?
The cost of a permanent bracelet can vary depending on the metal, design, brand, and other factors. It's usually not much different than a similar bracelet with clasps. At Jeweler's Touch, we can help you save with a silver chain that goes for $3.00 an inch. The installation charge is $15. If you consider the average woman's wrist size is about 7 inches, a silver chain can cost as low as $36 before tax-a nice deal for something that lasts forever.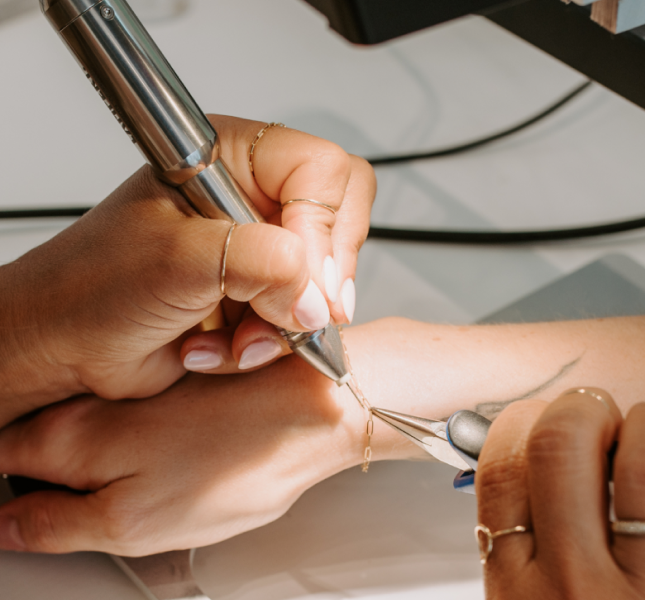 WHAT IF I NEED TO
TAKE A BRACELET OFF?
Wearers often express concern over what happens if the bracelet must be removed. This is unlikely to occur if, for example, you are traveling. You will not be asked to remove fine jewelry by the TSA, so there's no concern over airport security. But you might have to remove it for an MRI or medical procedure; if so, you can use wire cutters or scissors to cut the bracelet off.
Schedule Your Appointment With Jewelers Touch
Feel free to book your appointment online, or call us at (714) 880-8597 to learn more.