The Best Jewelry Trends of 2021
Jewelry trends don't cycle through as often as seasonal clothing trends, but they do go through their own stylistic metamorphosis and rhythms. Are you ready to phase into a fresh batch of new jewelry staples to usher in the new year? Well, you've come to the right place. As we look back on the last twelve months and think about the year ahead, let's reflect on some of the best jewelry trends of 2021.
The Best Jewelry Trends of 2021
Below are best-of jewelery trends of 2021 and how they can offer some inspiration for your spring/summer wardrobe.
Chunky Rings
Big rings were big in 2021. Chunky rings have always made an appearance in runway shows and gracing the red carpet, but in the new year, they will be making their mark. Jewelry designers are answering the call of this reemerging trend by creating a wide variety of chunky rings in golds, silvers, and even brightly colored resins. Supermodel Bella Hadid and pop royalty Dua Lipa swoon over these bulky, 90's inspired rings. We're not suggesting that you toss away your delicate, stackable rings. Not by a mile. Simply stow them in the recesses of your jewelry box for your daytime looks or for a demure date night. These decorative, bold baubles are awesome statement pieces that add glam to any sleek maxi dress or sequin, ruched mini skirt.
Timeless Classics
The quarantine amassed tribes of craft-centric creatives that were making their own jewelry. With metal wiring and colorful beads, leather and hemp banding, all sorts of materials were in the mix during the pandemic. But now that we're slowly easing back into this new version of existence we have a reason to snazz up our wardrobe again. What better way than to ditch the boho look and transition into a fancier, classic vibe.
Instead of campy necklaces and bracelets with stone accents, you'll see more timeless pieces like gold chains, pearls, and simple tennis bracelets in 2022. Seen on mega pop star Billie Eilish and actress Emma Raducanu, tennis bracelets are a timeless classic that screams elegance. You can style it any which way you want, no need for an evening gown to make a splash if you are rocking some classic bling. The bracelet itself IS the statement.
Hoop Earrings
In 2021, we made a return to hoop earrings. But not just any hoop earrings, stylish hoop earrings. As we stated before, chunky everything is trending in the new year. Beveled, gold hoops are gracing the ears of influencers across Instagram and TikTok and their fans are flocking to jewelry stores to stock their arsenal with these fashion-forward adornments.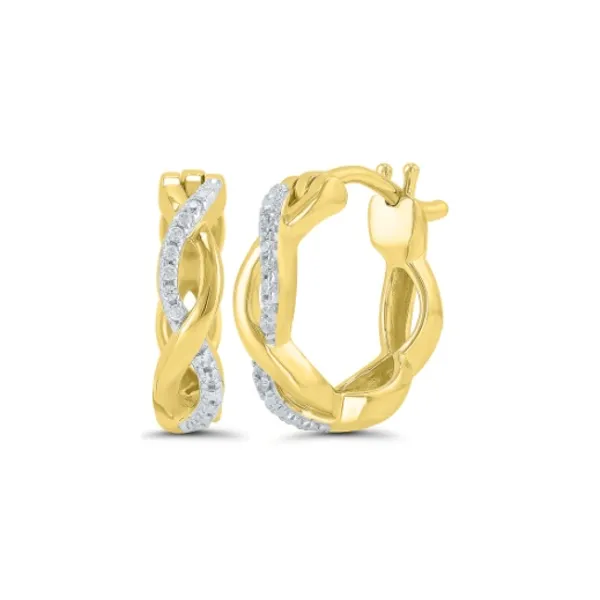 Gold Jewelry & Silver Jewelry
All that glitters is gold… and silver? Gold jewelry has always been a favorite, but 2021 saw more gold than Mr. T's chest. According to fashion editors the world over, we will be seeing a lot of silver showcased on Hollywood stars in the seasons ahead. Silver jewelry is popping up all over the place and will power on through 2022. Take advantage of your current stockpile of gold necklaces and rings though. We suggest mixing and matching them with silver pieces to get the best of both worlds.
Birthstone Jewelry
As we head stoically into the vast unknown, our intuitions have evolved along with our rapidly-changing reality. As expected, this widespread ascension will be seen in fashion and jewelry trends in the upcoming year. Gone are nameplates and charm necklaces with your initials. They will be replaced with more magical statement pieces like birthstone pendants, bracelets, and chunky birthstone rings.
Contact Jeweler's Touch for the Latest Jewelry Trends
Whether you're shopping for custom engagement rings, or possibly a pendant necklace, bracelet, or earrings, our talented jewelers can help you create the perfect piece. Clients in Yorba Linda, Brea, Anaheim, Fullerton, and La Habra rely on Jeweler's Touch for our exceptional customer service, diverse inventory, and custom design services. To learn more about what we offer, our custom design and repair services, and financing options, continue browsing or call tel: 714-579-1616.