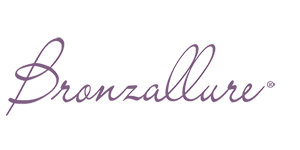 Bronzallure
Each Bronzallure jewel is designed for the pleasure of being worn: alone or in combination, so as not to go unnoticed, to play with color, for those seeking extraordinary, wearable jewelry.

A collection of true affordable luxury: necklaces, bracelets and accessories for a colorful life. An everyday jewel that stays close to the wearer, and to the admirer.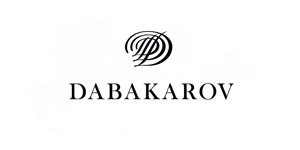 Dabakarov
For over 30 years, Dabakarov has been creating some of the finest fine jewelry in the country. Beautiful trendsetting designs with particular attention to detail and finish.

Dabakarov is a family and a business. Two generations involved in the creation and production of beautifully designed and exquisitely made gold and precious stone jewelry.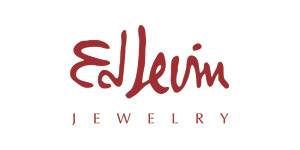 Ed Levin
Ed Levin began creating innovative and distinctly original jewelry in 1950. He started designing jewelry while living in Buenos Aires and working with a master Florentine jeweler. He brought what he learned back to the United States and founded Ed Levin Jewelry. ~ He has passed his artistic vision and skills on to the next generation of master craftsmen who carry on his legacy at Ed Levin Jewelry. Our jewelry is still handcrafted using age old techniques and only the finest materials - inspiring the wearer with it's alluring and inventive design.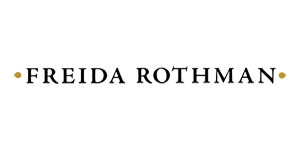 Freida Rothman
Freida Rothman is the quintessential born and bred NYC woman raised in the jewelry industry. She embodies her brand, classic with a modern twist. Her love for jewelry started at a very young age, and she naturally found herself designing for private label lines early in her career. After years of experience, Freida branched out and started a line that retained her love of modern cosmopolitan style. Freida Rothman jewelry was launched in 2010 as a collection of distinctive, sleek, and effortless jewelry.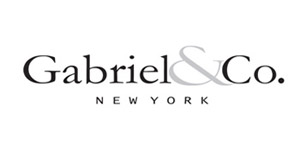 Gabriel & Co
Gabriel & Co. Bridal Engagement and Wedding Rings are among the finest in the world. Their exceptional craftsmen individually handcraft each ring with careful attention to detail and styling. Their diamond selection process guarantees superior quality, as each stone is thoroughly examined by an expert gemologist. Their bridal collections offer a variety of styles, as well as the flexibility to alter elements in order to create a unique heirloom.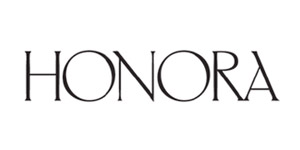 Honora
For over 60 years, Honora has stood for value and quality in the jewelry industry. Today Honora specializes in bringing the very best in Freshwater Pearls since they arrived on the market over 20 years ago. Honora is the largest importer of fine Freshwater Pearls in the United States and uses these astounding cultured pearls to create colorful and affordable pearl jewelry.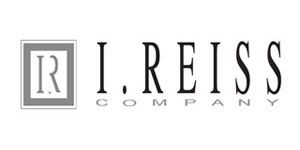 I. Reiss
In 1989, Isaac Reiss founded the I. Reiss Collection in New York and established a place in the industry with the creation of a high-end fine jewelry line. From its inception, the collection has featured the latest trends and the most innovative styles which transcend time.

With a twenty-year record of excellence, the I. Reiss Collection is known throughout the United States as one of today's leading designers of fine jewelry. The company is committed to providing jewelry of the finest workmanship and supreme quality. Each piece is hand-crafted in 14K and 18K gold enhanced w...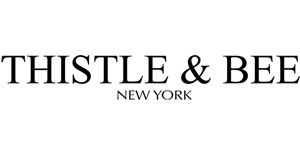 Thistle & Bee
As the cornerstone of the Thistle & Bee Collection, Sterling Silver allows us freedom of creativity in terms of texture, shape and dimension. Our clean, unique and elegantly executed designs range from bold statements pieces to simple everyday styles. Each timeless design gives beauty a form that is eminently wearable and uniquely Thistle & bee.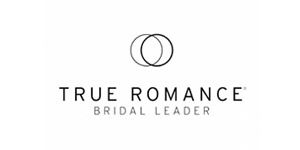 True Romance
True Romance is a collection of diamond bridal rings and affordable bridal jewelry that reflects classic American design. The strikingly unique pieces in this collection are enhanced by the quality and brilliance of True Romance's diamonds. The True Romance classic design philosophy has evolved to reflect the preferences of today's sophisticated bridal consumer, launching the collection to the forefront of the bridal market.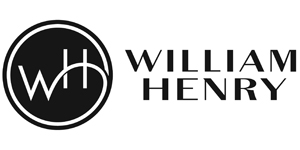 William Henry Studio
William Henry creates a range of tools so perfectly conceived and executed that they transcend superlative function to become superlative art. Their cutting instruments offer unmatched performance as daily carry tools and are found among the finest collections in the world. Each component is precision machined to tolerances reserved for aerospace level work -- often measured at 0.0005", or one twelfth the size of a human hair. The final fit, finish, action, and sharpness of each knife are achieved entirely by hand, employing the irreplaceable craftsmanship developed by generatio...